High Point continues to grow and HPCAV participates in a variety of community events, consistently presenting our message and inviting everyone to be a part of making High Point safer.
This fall, we had the privilege of talking with Representative Kathy Manning, U.S. House, about gun violence in our area. Chief Stroud, HPCAV members and representatives of other youth-serving organizations participated.
The City's annual Trunk or Treat event and High Point Police Department's Community Day brought hundreds of families by our booth, enabling us to share our message with lots of new people.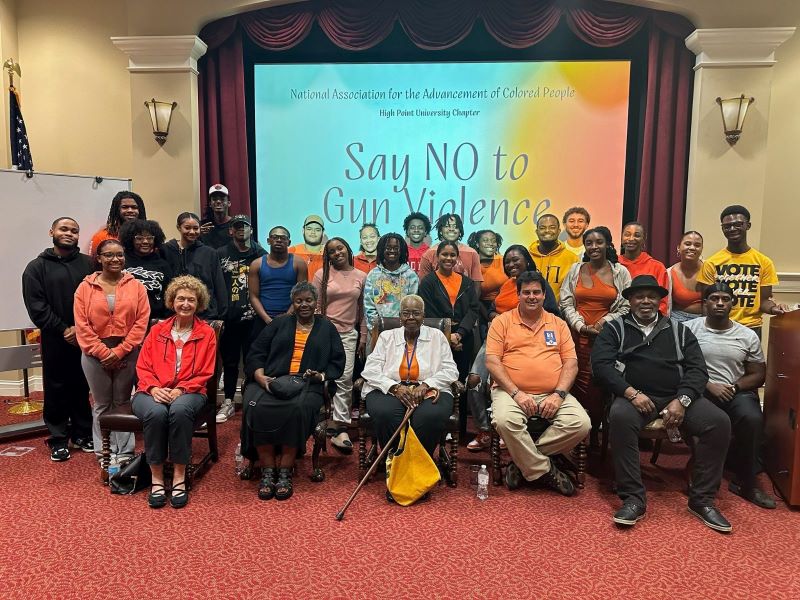 Most recently we were honored to be a part of a gun violence panel held by the student chapter of the NAACP on High Point University's campus. It was an evening of thoughtful and hopeful conversation with some of our future leaders.