Each month the High Point Police Department shares the most recent data related to violent crimes, gang activity, gun seizures and other interactions with our community at the HPCAV monthly meeting. These meetings are always open to the public. The information below is from the September 13, 2023 meeting.
Impact (Violent) Crimes
Impact or Violent crimes include crimes against persons (homicide, manslaughter, rape, robbery, aggravated assault) and crimes against property (burglary, auto theft, all larceny). Overall crime is down 6% and violent crime is down by 13%. Calls for Service continue to grow.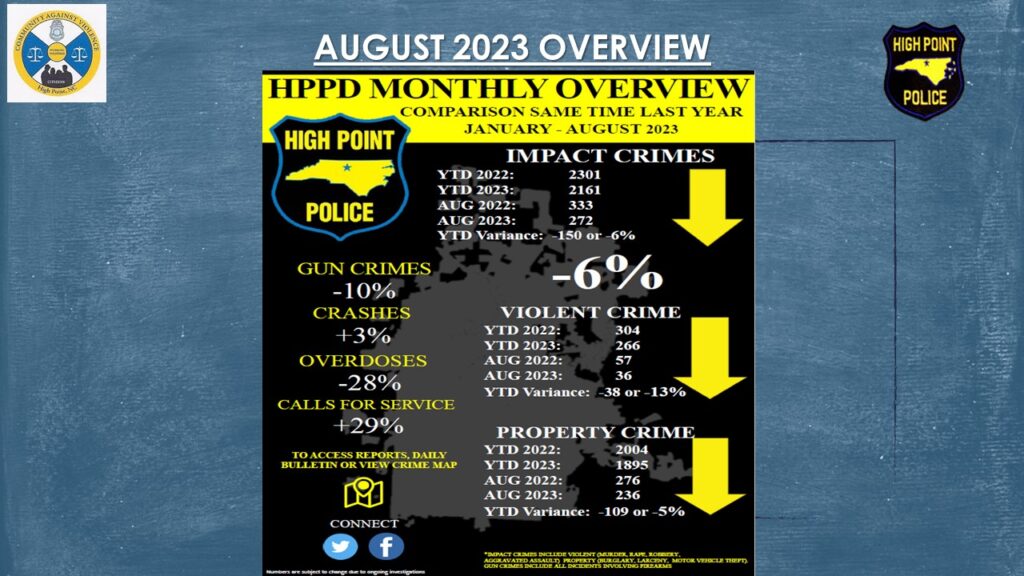 Click here to access crime statistics or crime in your neighborhood. Communitycrimemap.com is another source of accurate information.
Crime Trends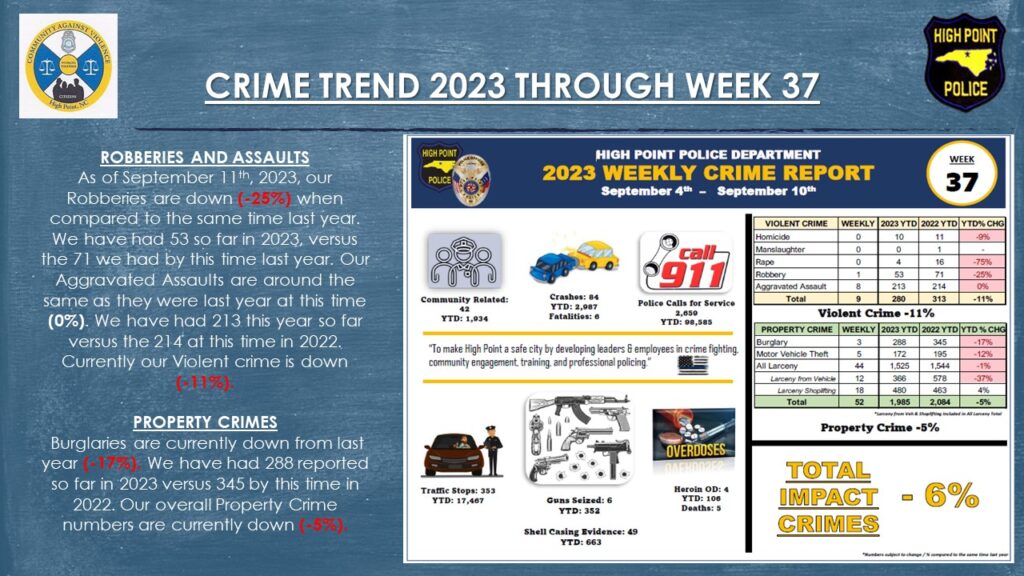 Guns Seized
Juvenile Crime
HPCAV has been refocusing our efforts for the past year to address the increase in crimes committed by juveniles. Below is an example of the serious nature of these crimes.