Each month the High Point Police Department shares the most recent data related to violent crimes, gang activity, gun seizures and other interactions with our community at the HPCAV monthly meeting. The information below is from the March 8, 2023 meeting.
Impact (Violent) Crimes
Impact or Violent crimes include crimes against persons (homicide, manslaughter, rape, robbery, aggravated assault) and crimes against property (burglary, auto theft, all larceny). Overall crime is higher for February 2023 than February 2022, due to the higher number of property crimes, specifically burglaries. Calls for service are still more than 50% higher than this time last year.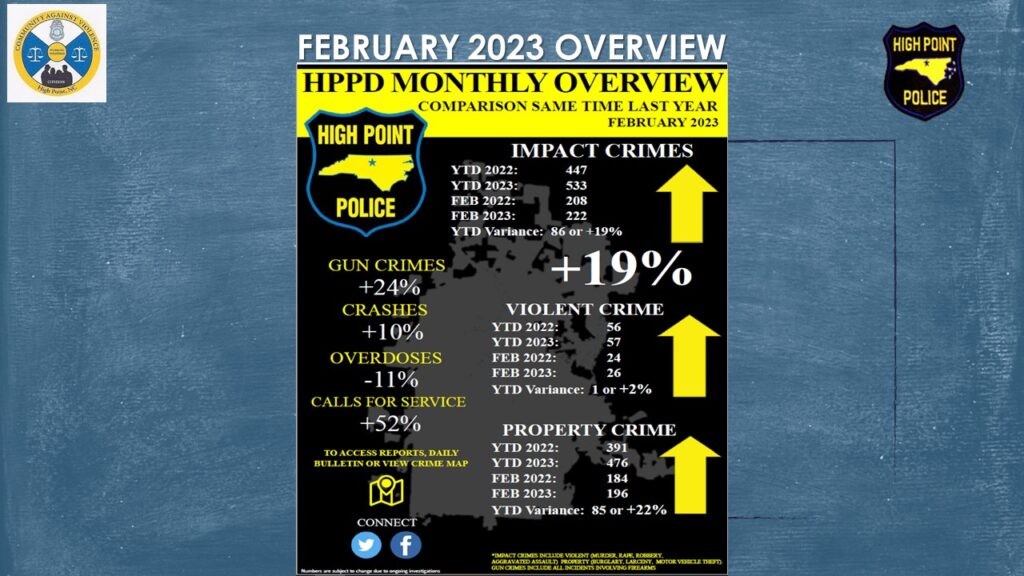 Click here to access crime statistics or crime in your neighborhood. Communitycrimemap.com is another source of accurate information.
Crime Trends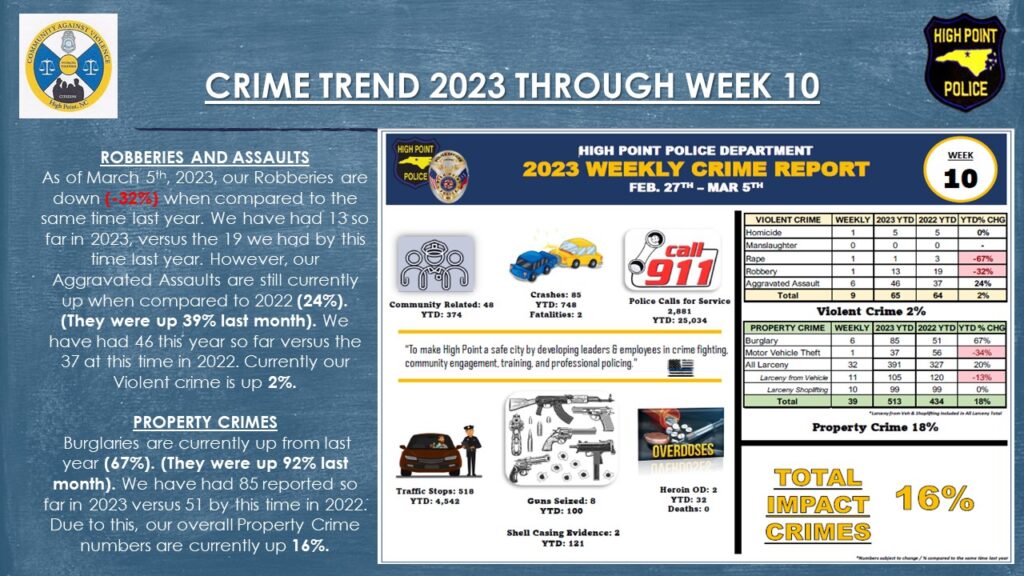 Guns Seized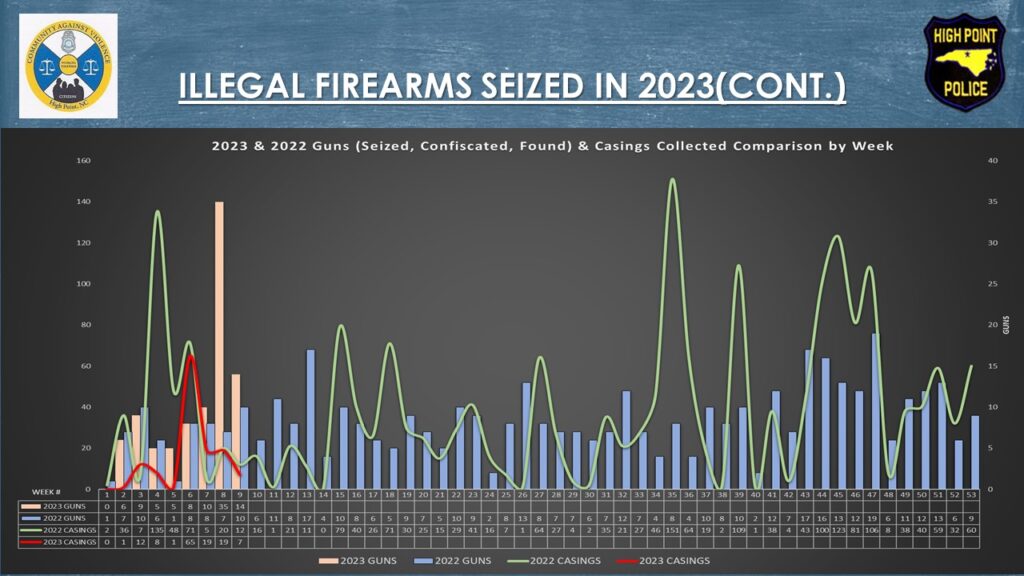 Arrests
Arresting the right people is part of how we make High Point safer for everyone. Three of the most recent arrests got a lot of guns off the street as well as picked up some individuals who have committed many crimes in High Point, taking them out of action.