High Point ended 2020 with a double digit decrease, 10 percent, in violent crime. Violent crimes – homicides, rapes, aggravated assaults and robberies – were down 10 percent. Burglaries, break-ins, larcenies and auto thefts were down nine percent. Homicides alone went from 19 in 2019 to 14 in 2020, not the case in many of our neighboring cities. The Department also seized 433 guns last year.
Interim Police Chief Travis Stroud gave credit to High Point's focused deterrence strategy as one important reason the numbers went down. Focused deterrence uses data to identify the individuals who commit most of the crimes. Police and the community are able to target those individuals, helping High Point to work smarter to stop and prevent crime.
High Point began using this strategy in 1997. The graph below shows the changes in violent crime and population over the years.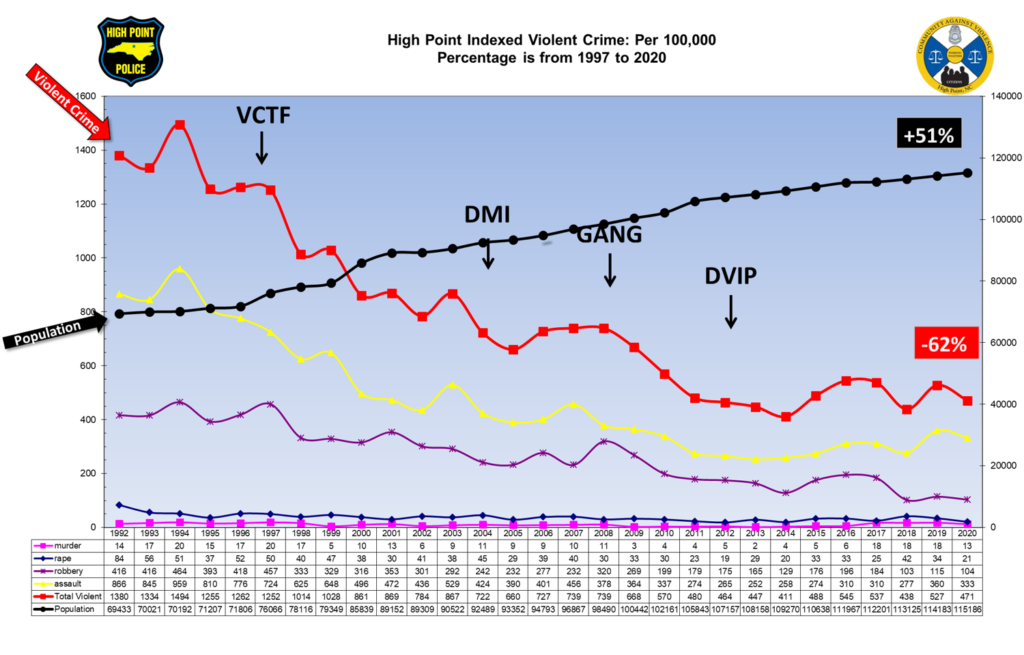 You can read more about the strategy here.