In July 2010, local businessman Zaki Khalifa donated the building at 792 North Main Street in High Point to HPCAV. An anonymous donor made it possible for us to renovate the space for our needs. For the first time, HPCAV had a permanent home. A decade later, HPCAV continues to flourish in this location. In addition to providing space for our executive director and volunteers, the large back section of the building is where our Life Construction Program operates. Clients learn basic construction skills as well as general employment and life skills. They build garden sheds and go on to work on homes in the local Habitat for Humanity communities as well as repair work through the City of High Point, Housing and Community Development projects.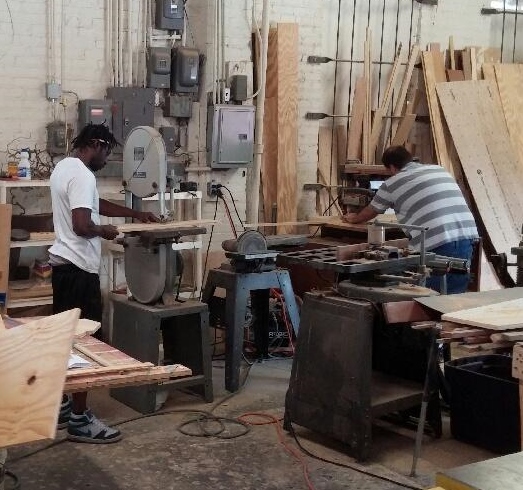 We also rent space to the Fraternal Order of Police, ACTS Church and a local dance instructor/DJ. The building is used to "build community" and do good work in a variety of ways.
Thank you, Zaki! We look forward to another decade of working to make High Point safer for everyone.