Each month the High Point Police Department shares the most recent data related to violent crimes, gang activity, gun seizures and other interactions with our community at the HPCAV monthly meeting. The information below is from the September 8, 2021 meeting.
Impact (Violent) Crimes
Impact or Violent crimes include crimes against persons (homicide, manslaughter, rape, robbery, aggravated assault) and crimes against property (burglary, auto theft, all larceny). Compared to the same time last year, total Impact Crimes are down 6%; Violent Offenses are down 17%; total Property Offenses are down 4%. Thank you, High Point Police Department, for continued great work.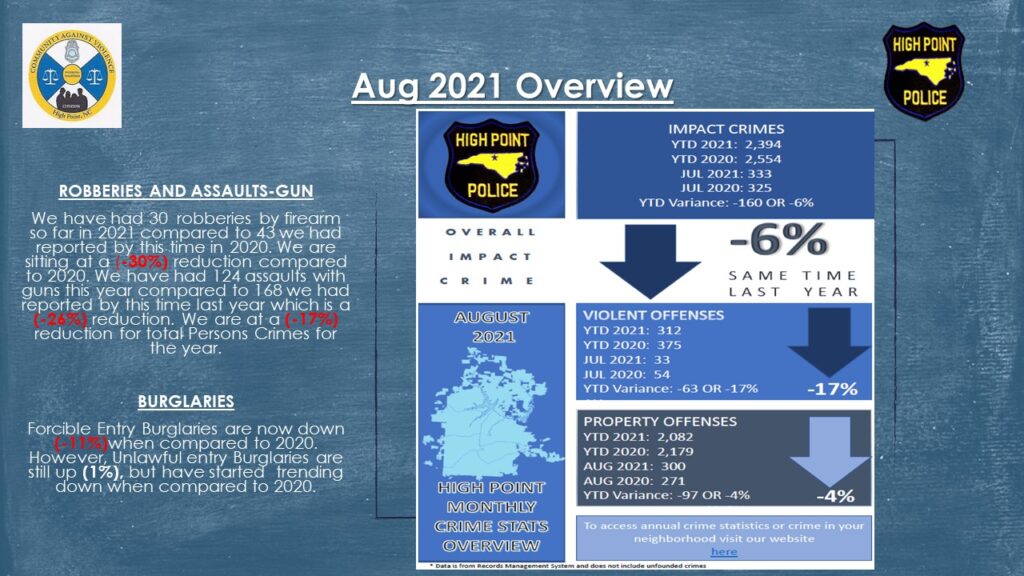 Click here to access crime statistics or crime in your neighborhood.
Crime Trends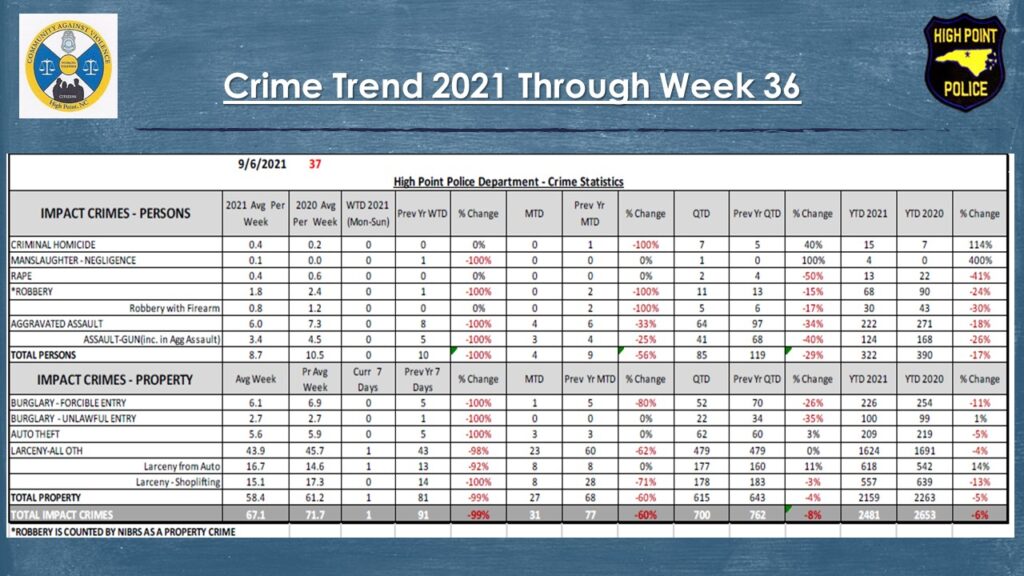 Guns Seized