Each month the High Point Police Department shares the most recent data related to violent crimes, gang activity, gun seizures and other interactions with our community at the HPCAV monthly meeting. The information below is from the January 11, 2023 meeting.
Impact (Violent) Crimes
Impact or Violent crimes include crimes against persons (homicide, manslaughter, rape, robbery, aggravated assault) and crimes against property (burglary, auto theft, all larceny). We had 15 homicides in 2023, all with a firearm. Ten of the 15 have been closed (arrests made) and five continue to be investigated. Some areas (robberies with firearms) are higher than 2021, overall crime was down seven percent. This is a testament to the excellent police work of our Department. This was accomplished even though our Department is down 40+ officers and has been for more than a year.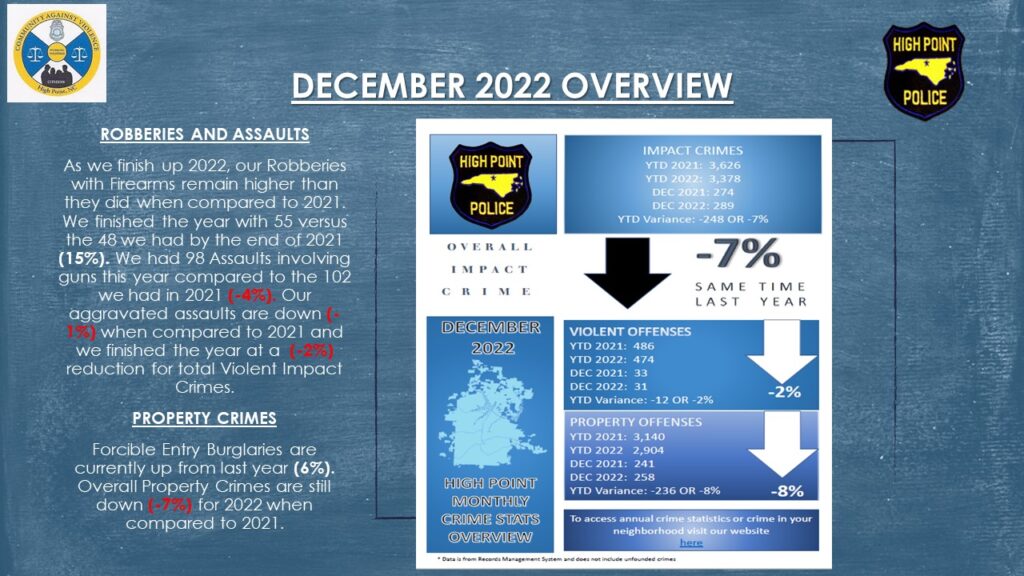 Click here to access crime statistics or crime in your neighborhood. Communitycrimemap.com is another source of accurate information.
Crime Trends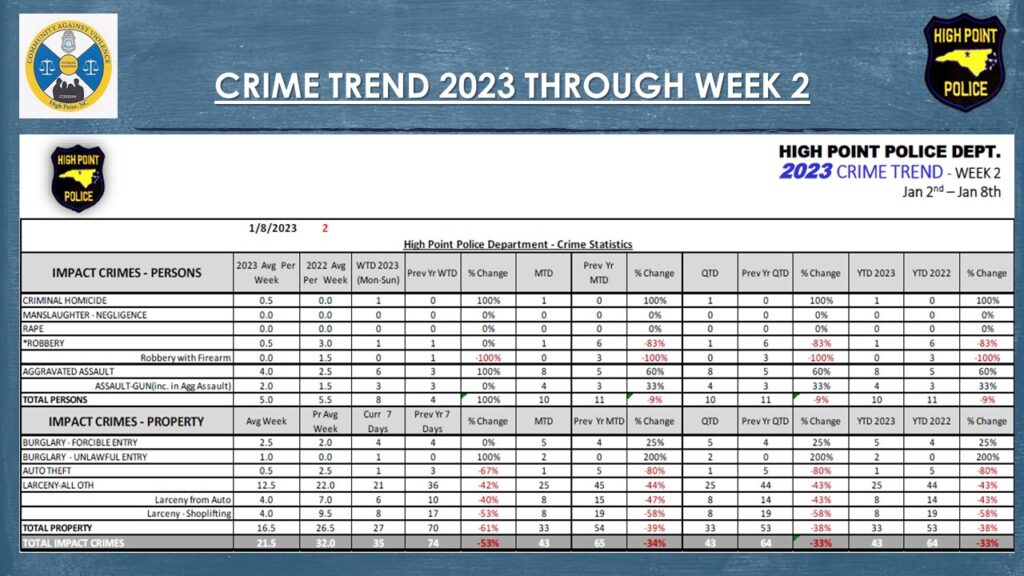 Guns Seized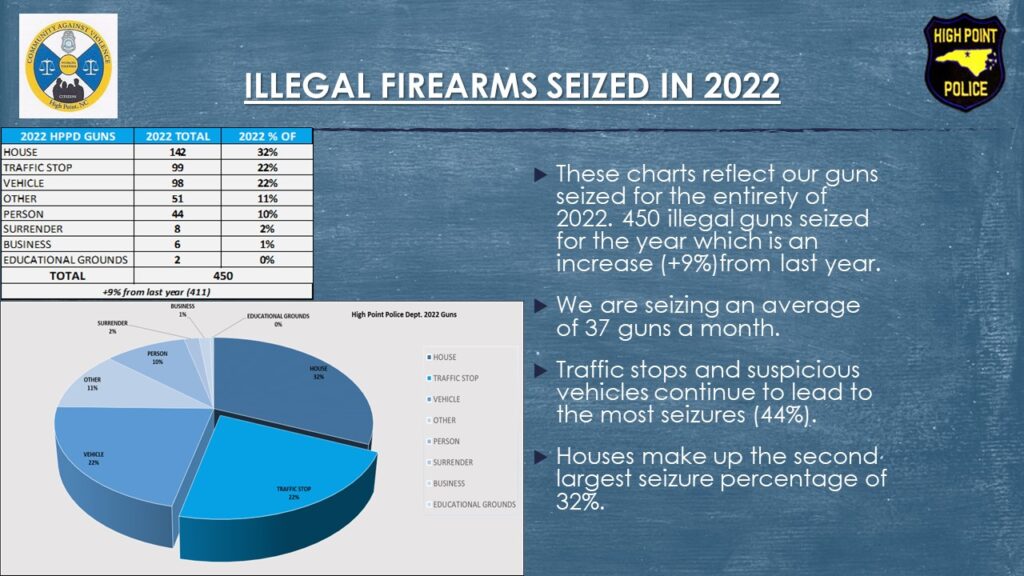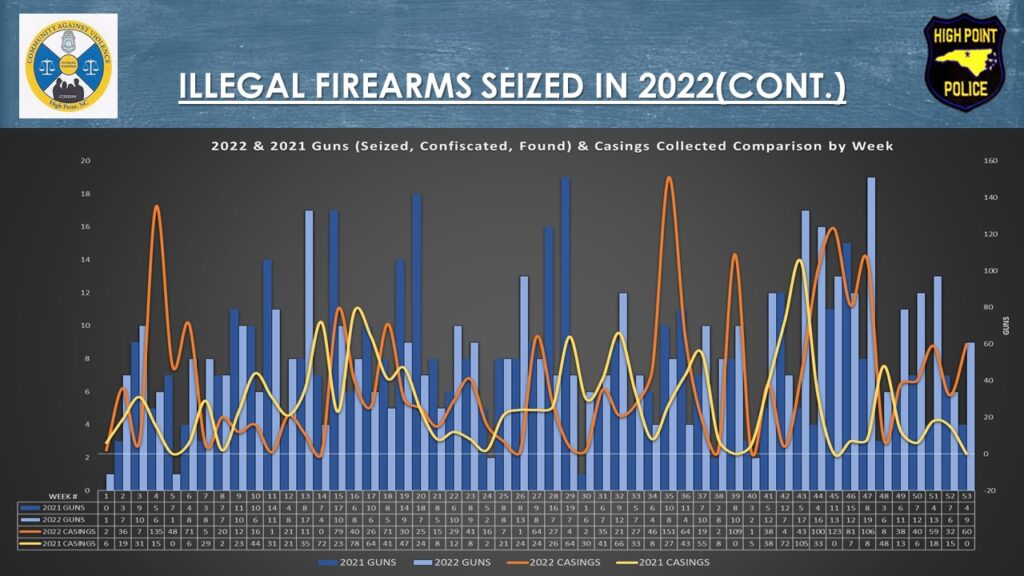 Convictions
Arresting the right people and getting a conviction is how we make High Point safer for everyone. This often takes a long time, but victims don't forget. Below are two of the most recent: